About Baumgardner & Associates, PSC.
Real Estate Appraisal Consulting & Brokerage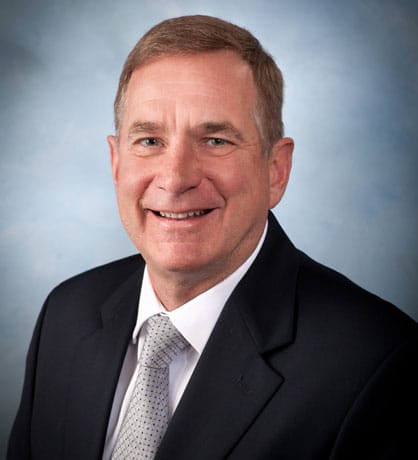 Greg Dyekman
Associate Appraiser
Education
Bachelor of Science, concentration in Aerospace Engineering, United States Military Academy, West Point (1984); Masters of Science, Management, Troy State University (1992); Masters of Science, Strategic Studies, U.S. Army War College (2007). Successful completion of Basic Appraisal and Principles (60 hours) sponsored by Wilson Educational Group, 2014. Successfully completed the following Appraisal Institute sponsored courses, 2014 – 2015: General Appraiser Market Analysis/Highest and Best Use (30 hours); General Appraiser Income Approach (60 hours); General Appraiser Cost Approach (30 hours); General Appraiser Sales Comparison Approach (30 hours); General Appraiser Report Writing and Case Studies (30 hours); Statistics, Modeling, and Finance (15 hours). Successfully completed USPAP update courses.
Experience
Associate real property appraiser with Baumgardner & Associates since September 2015. Associate Real Estate Appraiser with Larry Newsom Appraisals, April 2014 – September 2015. Appraised or actively assisted in the valuation process of over 210 subject properties for 30+ different clients. Accumulated in excess of 1,400 documented residential appraisal experience hours. U.S. Army officer, 1984 – 2013, culminating in the rank of Colonel.
Clients
Kentucky Neighborhood Bank, First Citizens Bank, Meade County Bank, PNC Bank, Republic Bank & Trust, The Cecilian Bank, South Central Bank, United Bank & Trust, Franklin American Mortgage, USAA Federal Savings Bank, River City Bank, West Point Bank, Bank of Buffalo, First Citizens National Bank, American Bank & Trust, Mortgage Lenders of America, Kentucky Housing Corporation, Crescent Mortgage, American Equity Mortgage, Nationstar Mortgage, American Southwest Mortgage, Cascade Financial Services, American Equity Mortgage, the Commonwealth of Kentucky, and various individuals and businesses.
Certification
Licensed Associate Real Property Appraiser, State of Kentucky #004871
Get In Touch.
If you are interested in working together, send us an inquiry and we will get back to you as soon as we can!